Cause so far, I got mine: Scott Walker: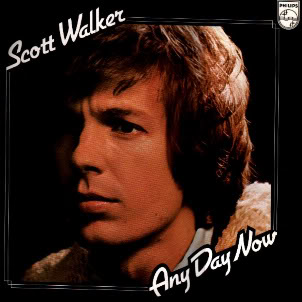 Ok. Not him.
Him:
Walker has turned around Wisconsin simply by standing up to the teacher's union. See the Unions are thugs. What's that you say? Union's are awesome, gentle, and only interested in helping kids? Oh ok. So in that vein, it makes it ok to:
1. Go to Scott Walker's house and
intimidate him and his family.
(Also, since you are liberal member of the media, be sure to note address several time in the story.)
About 1,000 demonstrators have gathered Tuesday night outside Gov. Scott Walker's house on N. 68th St. in Wauwatosa to protest Walker's proposed state budget repair bill.
Demonstrators filled the sidewalks on both sides of N. 68th St. chanting "Kill the bill" and carrying signs saying "Stop the attack on workers' rights."
Police began blocking traffic on 68th St. between Wisconsin Ave. and Blue Mound Road at 6:20 p.m.
Thomas Ellis, 47, a math and science teacher at Ronald Reagan School in Milwaukee and a member of the teachers' union, who was participating in the protest, was asked why so many people came out to demonstrate and why they are so angry: "It's very simple, the right to negotiate as a union."
2. Get Businesses
to display pro-union signs,
and if they disagree with you, make sure you put them out of business.
A union official asked Union Grove business owners to display pro-union signs, and threaten to boycott businesses that either didn't support unions or wanted to stay neutral. That move had the opposite effect the union actually wanted. Now, the union says it was a mistake, and the threatened businesses are benefiting.
The head of AFSCME has publicly said that the boycott threat was the action of an "overzealous" worker saying the unions stand behind small business. Ironically, the threat of boycott actually boosted business.
Village Dollar Owner Dawn Bobo says, "We support Union Grove. We don't support someone coming in threatening our businesses...last year we lost four businesses in town. I don't know why they would want to pick on the remaining ones."
This was a very prudent move as the backfire was epic. People really like it when you're perceived as a bully. They really respect that.
3. If that doesn't work, bully special Olympics kids. Nothing gets people on your side like when you punch handicapped kids in the face repeatedly.
4. Finally, for the kids mind you, make sure you fake
call in sick so you aren't actually teaching any kids.
For their own good, of course.
Some Wisconsin doctors threw their support behind teachers protesting the Republican governor's efforts to strip unions of their bargaining powers, saying they would write sick notes for teachers to skip work to demonstrate.
The union protesters have been picketing the state capitol in Madison for five days, angered by Gov. Scott Walker's proposed bill, which has the backing of the Republican controlled state Senate.
The Madison School District has said teachers who call in sick to protest won't be paid, but a group of licensed Wisconsin doctors came to the capitol today saying they would write a physician's note for anyone who asked.
Dr. Kathy Oriel told ABC affiliate WKOW-TV in Madison that the doctors realize they could get in trouble for their offer.
For some reason, this has caused Scott Walker to poll better than the Unions. This has caused the NRA to poll better than the Unions. I think bread mold tied the
Unions but it's a little unclear.
A telephone poll recently conducted on behalf of EAGnews.org finds Wisconsin residents think more highly of Gov. Scott Walker's job performance and the National Rifle Association than they do the state's largest teachers' union.
This is interesting given the post-Sandy Hook school tragedy debate about guns in schools.
The NRA has taken a public stance in favor of arming some school personnel.
The two national teachers unions – the National Education Association and American Federation of Teachers – quickly opposed that idea.
According to the poll, Wisconsin residents would likely trust the positions of the NRA more than the unions. Fifty percent of poll respondents expressed a positive opinion of the NRA, while only 46 percent said the same of the state's teachers unions.
The poll also found that Walker enjoys a 55 percent job approval rating (61 percent of self-described independents), which puts him in a strong position to continue his push for education reform. Walker had a 52 percent positive name identification in the poll that had a +7 Democrat respondent identification.
Respondents – by a whopping 61 percent – support expanding the state's private school voucher program so all Wisconsin students can "attend the public or private, including religious schools, of their choice."
So the Unions are losing losing
power and prestige for some reason,
completely unrelated to the reasons I mentioned above, of course:
The National Education Association has lost 230,000 members, or 7 percent, since 2009, and it's projecting another decline this year, which will likely drop it below 3 million members. Among the culprits: teacher layoffs, the rise of non-unionized charter schools and new laws in states such as Wisconsin and Michigan freeing teachers to opt out of the union.
The American Federation of Teachers has been able to grow slightly and now represents 1.5 million workers — but because many new members are retirees or part-timers who pay lower dues, union revenue actually fell last year, by nearly $6 million, federal records show.
And there's plenty more abuse
listed here
. Scott Walker stood up to this unbelievable and unscrupulous pressure with the kind of backbone not seen in Washington in quite a while. And the results?
Impressive.
Madison — Strengthening the case for a property tax cut likely to pass the Senate on Tuesday, Gov. Scott Walker's administration said Monday that the state surplus as of June was $89 million more than expected.
The annual report from the Department of Administration showed the surplus for the budget ended in June was $759.2 million in the state's main account, up from the last estimate of a $670 million balance that was used to plan the current 2013-'15 budget.
The news comes a day before lawmakers are expected to vote on a bill to spend down part of this surplus to cut property taxes by $100 million over the next two years.
"When we took office two years ago, we said we would be good stewards of the taxpayers' money, and this report shows we're on the right track. Our tough, but prudent, decisions are paying off for Wisconsin families," Walker said in a statement.
Keep in mind that before he started, Wisconsin had a deficit of $3.6 billion before he took office. He claimed it could go to $484 million surplus. He was wrong, it was a $759 million surplus. That's results.
What more could one want?